Home
Posted 09/10/18
Hi Eagle Point,
HOA Meeting Cancelled Today!!!
The Eagle Point Homeowners meeting has been cancelled for tonight. The meeting is rescheduled for Tuesday, September 18th at 6PM. The meeting will be held at the EP office located at Your Office USA, 4000 Eagle Point Corporate Drive. See You then!!!
Posted 09/17/18
HI EAGLE POINT!!
Eagle Point HOA Meeting
The Eagle Point HOA meeting has been cancelled tomorrow Tuesday, September 18, 2018 due to a busy time of year and limited space to have the meeting. We will meet next month on Monday, October 8.
EP Garage Sale
Dont forget about the Eagle Point Garage Sale on Saturday, September 29th. Be sure to clean out your closets, house and garage for items that another might find useful. The HOA will take
care of advertising but make sure you get the RED BALLOONS for your mailbox. Have fun Eagle Point and SALESALE.SALE!!
Dumpsters
The Dumpsters will also return on Friday, September 28-Sunday, September 30. Hopefully, this will help clean/remove more items from your house when getting ready for the garage sale!!
Posted 09/25/18
Whats UP Eagle Point??
A lot to go over this week so please read all the way to the end of the newsletter.
EP Street Signs
You may have noticed that two street signs in Eagle Point have been retrofitted to a new style green with white letters. This is part of a Federal mandate being enforced by the Shelby County Highway Department to standardize signs. This mandate falls under the MUTCD (Manual on Uniform Traffic Control Devices). Whether Eagle Point residents are in agreement or not, eventually all street signs in Shelby County will be updated (including ours). We are taking a proactive approach to retain the decorative posts that were purchased in 2007. Additionally, we are freshening up the paint and evaluating a solar light on one to help with visibility.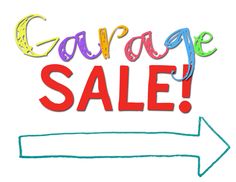 Garage Sale
The Eagle Point Garage Sale is this Saturday, September 29th from 7AM-2PM. Make sure you spread the word to your family and friends. Dont forget to stop by the store and pick up the red balloons for your mailbox. Hopefully, you have cleaned out your closets, basements/garages and have a lot of nice treasures to sell.
Dumpsters

The dumpsters will also return this Friday, September 28th. Dumpsters will be located in the cul de sac of the EP office building at 4000 Eagle Point Corporate Drive. Whatever items you cannot sell or need to dispose of, bring them to the large dumpsters. Please allow the truck driver to set the dumpster down on the ground before circling and tossing trash in the dumpster!
Rules for the dumpsters:
1. You can toss pretty much anything in the dumpsters (paint, paint cans, etc.)
2. Be mindful not to waste space, try to throw items evenly so everyone gets to use dumpsters (dont leave huge gaps of space in the bottom of the dumpsters)
3. Remember everyone wants to use the dumpster so try to help others toss and carry their items (you might meet a new neighbor)
4. DO NOT OVER FILL THE DUMPSTERS...again...DO NOT OVER FILL THE DUMPSTERS
5. DO NOT LEAVE DISPOSABLE ITEMS AROUND THE OUTSIDE/GROUND OF THE DUMPSTER (someone ELSE has to clean the trash etc. left on the ground be respectful of this and ask yourself if you would want to clean it up)
6. DO NOT use any other dumpsters but those allowed to EP residents which are located IN THE CUL DE SAC at 4000 EAGLE POINT CORPORATE DRIVE
7. BE A GOOD NEIGHBOR

Have a GREAT weekend and hopefully many will make some extra cash!!!
Quick Links
Post Archives