Eagle Pointer
Posted 06/29/18
Good afternoon, Eagle Point!

As we head into the weekend before the Fourth of July holiday, your HOA would like to remind you that fireworks are considered a noise nuisance, prohibited by our covenants. Weve had a number of calls and emails already asking us to remind Eagle Point about this covenant. Your neighbors and their pets would appreciate your consideration of this!

Instead of using your time and money to set off fireworks, take advantage of the fireworks show that the HOA sponsors with Eagle Point Swim and Tennis! As soon as the sun is completely down, get outside and see the show that happens near their pool. Lots of folks tailgate in Eagle Hollow Circle for a great view!

On Fourth of July, Eagle Point Swim and Tennis graciously invites resident non-members to take part in their festivities! After 12:00, non-members can come enjoy the pool, activities, food, and fireworks show.

Have a safe and happy weekend!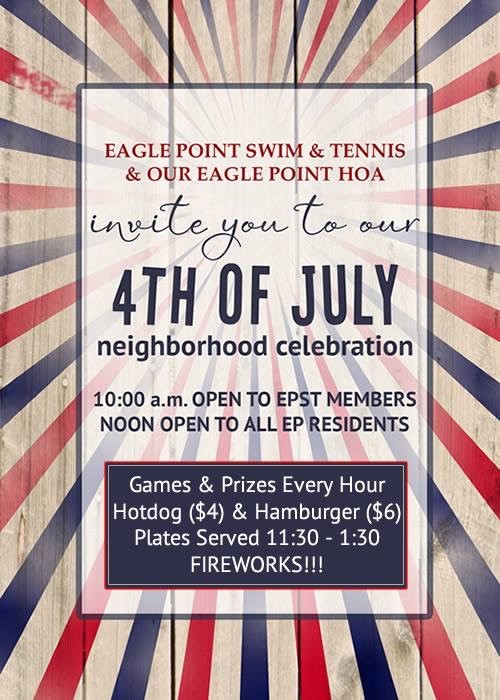 Quick Links
Post Archives