Eagle Pointer
Posted 07/03/18
HAPPY 4TH OF JULY Eagle Point!!
Please remember not to shoot off Fireworks in Eagle Point, Be A Good Neighbor! The pool has a great 4th of July Celebration full of scheduled events ALL DAY LONG! Dont forget to show your support for this community wide FUN FILLED DAY right in your own neighborhood. The schedule is below:
Be Safe Eagle Point and cherish your family and friends.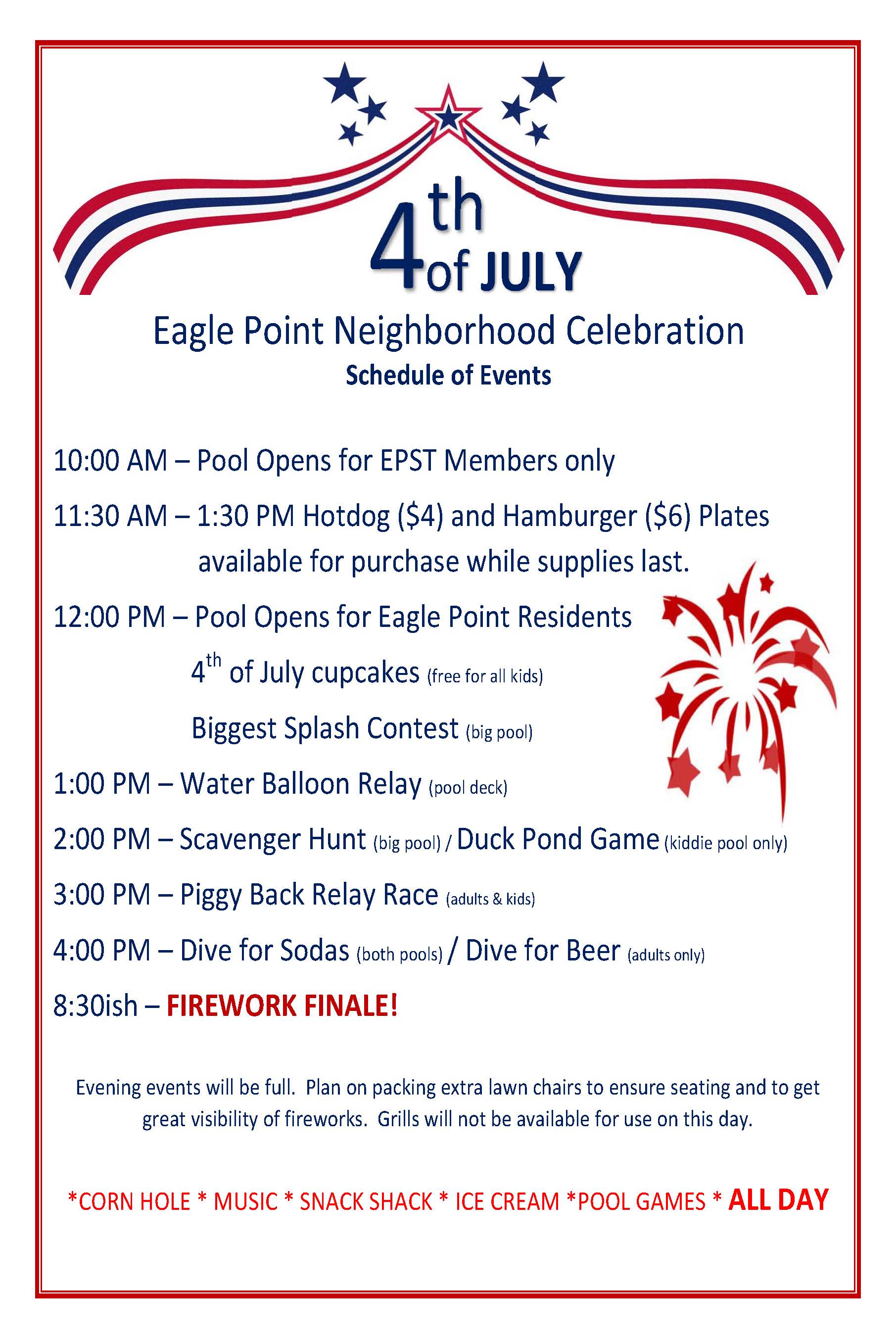 Quick Links
Post Archives